Welcome to the 2017 - 2018 school year!
The 2017-2018 school year is under way and many exciting opportunities await the students in the North Penn Engineering Academy this year!

Please be sure to check back often for news and updates!
Under the enthusiastic direction of Mike Voicheck, the North Penn (MAC) (Model Aviation Club) operated its eighth open-door Winter Blues indoor event on March 18, 2017. The North Penn MAC meets after school on Wednesdays to build and fly model aircraft. Through this program, Mike's students learn about aviation, engineering, and science, as well as how to build and fly RC models.

Please click here to read the article.



10/16/2017:
Seniors Exploring Engineering at Purdue (SEE Purdue)!
This program is geared toward young women in their senior year of high school who have an interest in engineering.
Date: Monday, October 16, 2017
Time: 8:00 a.m. – 4:30 p.m., Eastern Time
Place: Purdue University Campus, West Lafayette, IN
Please visit: www.purdue.edu/WIEP and look under the "Events" tab for further information or to register online to attend!

Lansdale, PA (May 8, 2017) - Students of the North Penn High School Engineering Academy will be presenting their nanotechnology and engineering research on Tuesday, May 30, 2017 at 7:00 PM in the audion at North Penn High School.

Throughout the evening, students will present innovative ways they have designed and tested solutions to tackle some of the most pressing energy, healthcare and environmental problems facing our world today. Their innovative approaches to problem solving, experimental design and STEM research was made possible through generous grant funding from the North Penn Educational Foundation, the Dow Chemical Company, the Pennsylvania Space Grant Consortium and many other leading businesses and organizations.

Following the first half of the presentation in the Audion, there will be a poster session in the auxiliary gymnasium for questions and answers, demonstrations of their research, a scanning electron microscope demonstration from Hitachi and Angstrom Scientific, demonstrations and examples of work from other courses in the engineering academy and much more!

For further information, please contact:


Mr. Michael Boyer
North Penn High School
Technology and Engineering Education Department Chair
1340 S. Valley Forge Road
Lansdale, PA 19446
215.368.9800 x1325
boyerma@npenn.org
Giving Back to the North Penn Educational Foundation

The North Penn High School Model Aviation Club (NPMAC) and the Technology and Engineering Department teamed up to raise funds for the North Penn Educational Foundation on Saturday, March 18th 2017. Click Here to Read More
North Penn Engineering Academy Seniors Present at International Science Conference in London!
Eight North Penn High School Engineering Academy seniors in the Engineering Design and Development (EDD) course just returned from their trip to London!
The students, Anthony Brigidi, James Drinkwater, Jason Ellstrom, Engy Khoshit, TJ Schmidt, Scott Schrum, Noah Wendt and Jake Yoder represented all 27 EDD students the the EDD classes at the International Science Conference at St. Paul's School in London. This is the first time that a school from the United States has been invited to present their research at this conference! Click Here to Read More
Senator Mensch Visits North Penn High School
Ashley Kister | North Penn Knight Crier
TOWAMENCIN- It is rumored that one of NPHS's best kept secrets resides in H-pod. During an open lab on Wednesday, PA state Senator Bob Mensch observed the work of nine Engineering Design and Development (EDD) student research teams. Among others, the research projects students worked on included improving wireless energy transfer for charging cellphones, creating energy harvesting shingles that can produce energy from sunlight, wind, rain, and temperature changes, developing battery separators that are energy efficient, and using virtual reality to enhance learning in the classroom. Click Here to Read More
Manufest - Youth Manufacturing Expo 2017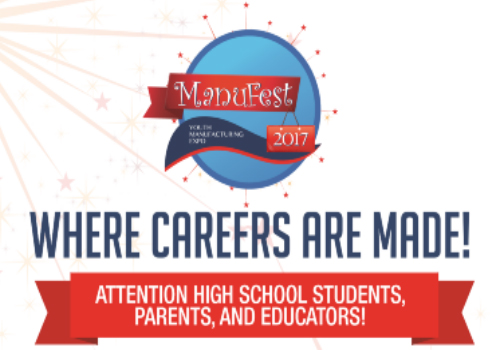 Saturday, March 11, 2017 9:30 AM - 12:00 PM
Check-in begins at 8:30 AM at College Hall Montgomery County Community College 340 Dekalb Pike, Blue Bell, PA 19422

Explore how things are made right in your own backyard.

Learn about career pathways in manufacturing including design, sales, marketing, engineering, customer service, accounting and more.

Meet area employers. Find out what they look for in future employees.

Make connections for possible internships and hands-on experience!

Students attend Expo and Demos.

Please check the ManuFest website for directions and transportation options.
North Penn students headed to London to present engineering projects
By Gary Weckselblatt, Staff Writer with The Intelligencer and Courier Times
http://www.theintell.com/news/local/north-penn-students-headed-to-london-to-present-engineering-projects/article_865ddc58-dcc2-11e6-a6e3-3bf068ab5649.html
It's a mouthful to say and hard to understand what students are studying in Michael Boyer's nanotechnology and engineering research classes at North Penn High School:
Advanced anode and cathode materials for magnesium air fuel cells

Photovoltaic, thermoelectric and piezoelectric energy harvesting roof system

Microencapsulated non-Newtonian based concussion prevention materials
But international educators have taken notice.
Boyer and three teams of students are the first from the United States to be invited to present research next month at an international science conference at St. Paul's School in London.
Young Innovators Fair
That means the largest STEM conference for youngsters in the USA is coming back to the Greater Philadelphia Area Expo Center on June 10th and 11th, 2017.
Introduction to STEM at an early age can springboard your child to a foundation that will not only shape the child's future but also potentially the future of the world!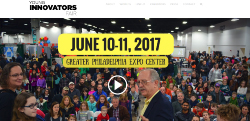 With ten distinct "innovation worlds," the Young Innovators Fair delivers a variety of activities and exhibits designed to attract children of varying ages, interests, and curiosity levels.
Each innovation world is engineered to create an interest for newcomers, and dive deep for those who are already passionate.
UPDATE: North Penn High School, Drexel University Society of Women Engineers Partner for Engineering Night For Young Girls
| | |
| --- | --- |
| | EDD Students to present their Nanotechnology and Engineering Research at the International Science Conference at St. Paul's School in London! |
The North Penn Engineering Academy EDD students were invited to present their research at the International Science Conference at St. Paul's School in London! Please visit the EDD website at www.thefutureisnear.org for more information!
2016-2017 Engineering Academy Shirt Orders (Due 12/9)
The North Penn Engineering Academy T-Shirt orders are now available!
Please download and complete the linked order form. Payment in the form of cash or check, made of to Ayers Promotions, is due by Friday, December 9, 2016!
Download the T-Shirt Order Form Here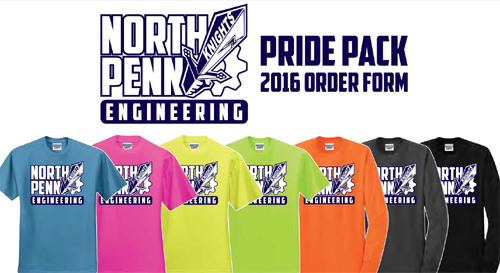 Miss Julia Young: Newest Addition to Engineering Department
TOWAMENCIN- Miss Julia Young, a new addition to the engineering department at NPHS, knew that she wanted a career in education since she started teaching swimming lessons.

"I saw how other teachers taught, and I wanted to do it differently, because I knew that I learned differently," stated Young.

Enrolled in a small Catholic school, Young noticed that many students lacked ...
Tech Ed Classes Take on New Dimension
| | |
| --- | --- |
| | TOWAMENCIN- Tucked away in H-pod, Tech Ed teacher Curt Reichwein and students Julia Santos and TJ Schmidt have been exploring the potential of 3D scanning. Equipped with four 3D printers, an Xbox 360 Kinect, and software, the trio is able to scan 3D objects and print them out. They have printed out busts of multiple individuals, including the German exchange students and Principal Todd Bauer. |
Anna Janoff, 2016 Georgia Tech, 2012 Engineering Academy Graduate, Speaks With Seniors
Designing a nanofiber based transdermal patch to improve the infusion of insulin into the blood stream. This was the senior design activity that Anna Janoff had performed during her senior year while in North Penn's Engineering Academy.
Flash forward four years! Click here to read more...
3D Printing and Scanning at NPHS!

Towamencin, PA - North Penn High School Engineering Academy seniors, Julia Santos and TJ Schmidt, are "scanning" a new path to designing and creating materials!

In manufacturing, many materials require a top-down manufacturing process. They often start out as a large pieces of raw material that are processed with various tools and machines to ultimately create the final product.

In the NP Engineering Academy, students are creating a new "bottom up" process for developing materials. With guidance from Mr. Reichwein, Engineering Academy instructor, the students are utilizing an XBox Kinect game console to scan objects, import them into software and replicate them with one of the department's 3D printers!

Mr. Bauer Bobble Head
Summer 2017 Opportunity for rising juniors and rising seniors: Duke Energy Academy @ Purdue University
The Duke Energy Academy at Purdue is excited about your interest in attending our program in the summer of 2017! Through this academy, a select number of high school students and teachers with interest in energy will be provided an opportunity to learn from Purdue faculty, staff, and industry leaders who are directly involved in researching and developing the energy resources needed to power the world of tomorrow. For now, the academy is open only to students who will be a junior or senior by fall 2017 and secondary school teachers, resident in the United States. Participants from previous programs will not be accepted. Participation is provided free of charge to the 42 participating students and 42 teachers. Teachers also will receive a $400 stipend on successful completion of the program.
Examining the gender gap in FCS and Tech Ed Departments (knightcrier.org article)
When it comes to pursuing one's passions, the sky's the limit at North Penn High School (NPHS). By offering a wide variety of classes and after school activities for its students, NPHS brims with opportunity accessible to all.

Click here to read the full article on the Knight Crier website.
Invent it. Build it. is an experience designed to encourage girls to choose a career in engineering. This is achieved through a three-pronged approach:
SWE Girls Program

Parent Educator Program (PEP)

EXPO
All girls registered for the SWE Girls Program will participate in a hands-on engineering experience with members of the Society of Women Engineers. While the girls are having fun building and inventing, parents and educators will learn about engineering careers, scholarships, college admission and resources.
Please click here for more information!
| | |
| --- | --- |
| | Engineering & Technology Career Seminar for Girls @ Millersville University |

This career seminar for girls interested in engineering and technology careers is being offered at Millersville University on Thursday, October 27, 2016, from 5:30 - 8:30pm.
Interested junior and senior girls must
apply to attend
by September 30, 2016.
Please click here for more information!
Engineering Academy Seniors to Present EDD Research

On Wednesday, June 1, 2016 at 7:00 PM, 18 seniors from the Engineering Design and Development course, three Juniors from the Engineering Projects in Community Service Club and many other engineering academy students will be presenting their research at the 2016 NPHS Engineering Academy Nanotechnology and Engineering Symposium.
Click here vist the EDD website to read more...
Electronics Guru Creates Masterpiece

TOWAMENCIN – Have you met the genius behind the blinking prom letters? That's Anthony Quigel, a senior in the Technology and Engineering Department at NPHS. He spends half of his day in the sanctuary of H-pod... Click here to read more...
NPMAC: North Penn Model Aviation Club to host Indoor Fun-fly Event on Saturday, March 12, 2016 (9am to 4pm)

We're pleased to announce that North Penn High School in Lansdale PA, 19446 is hosting another indoor fun-fly this March 12th, 2016. Click here for more information...
Engineering Academy students and Model Aviation Club members volunteer Oak Park Elementary School Science Night
North Penn High School Engineering Academy students and students from the Model Aviation Club volunteered at the Oak Park Elementary School Science night on Thursday, March 3, 2016. Click here to read more...
North Penn High School College Fair
Tuesday, March 8, 2016 7:00PM
The North Penn High School Guidance Services is sponsoring a college night on Tuesday, March 8, 2016 at 7:00PM. Click here for more information...
Drexel University's 2016 BIOMED Summer Academy
Two Sessions: July 11 - 15, 2016 and July 18 - 22, 2016
The program is a one-week introduction to Biomedical Engineering, which includes laboratory activities, industry site visits, and faculty seminars and presentations.
Click here for more information...
Lehigh University Summer Engineering Institute
July 10, 2016 - August 16, 2016

Lehigh University's Summer Engineering Institute (SEI) is a four-week summer residential program of intensive classroom study and research for exceptionally talented, rising high school juniors and seniors. Hosted by Lehigh's P.C. Rossin College of Engineering and Applied Science... Click here for more information...
Engineering Projects In Community Service (EPICS) club students electrospin and test hydrophobic nanofibers!

Students in the EPICS-NASA research team characterized their first electrospun hydrophobic nanofiber sample at Wednesday's club meeting. Click here for more information...
Engineering Academy Students Present at Philly Materials Day at Drexel University on Saturday 2/6!

Philadelphia, Pennsylvania—February 6, 2016— Eleven NPHS engineering academy seniors in the Engineering Design and Development class presented at the 6th annual Philly Materials Day event held at Drexel University in Philadelphia, Pennsylvania. Click here to read more...
Op-ed: Why Do We Need STEM Toys for Girls?
Dr. Amy Fleischer, Villanova University

Can you have a love-hate relationship with a doll? Can I classify my status with pink and purple building sets as "It's complicated"? As I look everywhere … read more…
Summer Opportunity:
Registration Due for Villanova Summer Camp
The College of Engineering is accepting registrations for NovaEdge, a weeklong, on-campus summer program, which introduces a diverse population of students (grades 10-12) to the traditional fields of engineering, including Chemical, Civil and Environmental, Computer and Electrical, and Mechanical. Students also will be introduced to international service learning, Sustainable Engineering and Engineering Entrepreneurship. Lectures and hands-on laboratory experiments are taught by Villanova engineering faculty, and daily guest speakers will bridge academia and industry. Registration closes 2/26/16.

Visit www.engineering.villanova.edu/novaedge for more information and to register.